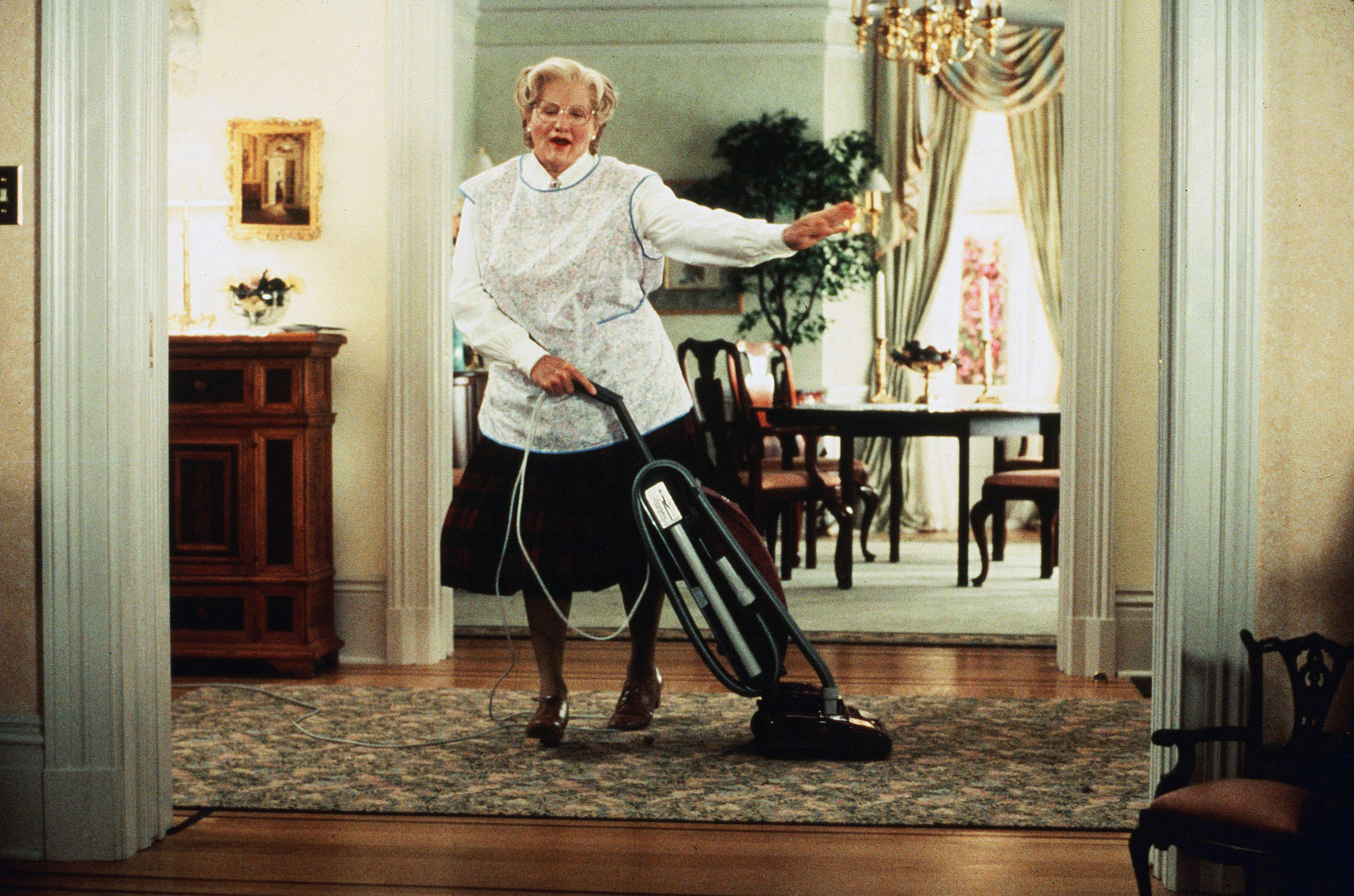 It was announced last week that the beloved American comedy Mrs. Doubtfire is getting a sequel. Honestly I loved the movie when it came out — in 1993 — but I couldn't help but feel that we, the audience, were jilted. Mrs. Doubtfire ends with so many unanswered questions and loose threads; a sequel seemed not only deserved but also inevitable. Yet, shockingly, the years passed without a single Helloooo. 1994, '95, '96, 2007 all came and went; eventually I gave up on getting my answers.
But thanks to this golden age of misplaced nostalgia, Mrs. Doubtfire 2 is coming. Finally some of cinema's greatest cliffhangers will be resolved! Below are the questions that have been plaguing me for twenty-one years:
Is Euphegenia's House still on the air?
Is Euphegenia's House developed into a movie and, if so, does Mrs. Doubtfire 2 enter the meta terrain of films like Being John Malkovich?
What are the longterm effects of wearing that much makeup everyday?
If the television program didn't work out, did Daniel do kids' birthday parties or was that sort of, like, ruled out?
Does Matt Lawrence develop a horrible inhalant addiction after his first semester at San Diego State?
Does Miranda finally find true love with a woman who wears sensible loafers and non-aggressive pant suits?
Since both feature Harvey Fierstein participating in drag, was Mrs. Doubtfire the prequel or the sequel to Hairspray?
How has young Natalie navigated the post-9/11, electronic surveillance era? Did her parents' tumultuous split drive her straight into slam poetry's open arms?
Is there a Scottish alternate universe where a homely housekeeper wanted to recapture her daughter's love so she dressed in drag as a fumbling yet lovable younger man but things got complicated when her daughter started to fall for drag persona?
Will the housing crisis force the Hillard family to relocate to a smaller house in a more affordable neighborhood? Do they have a family money, a plot point not much explored in the first movie?
Wherever this second movie takes us, hopefully it just lives up to the twenty-one-year hype. Of course, we could find out all of these answers by just reading the books, but that's no fun!